According to exclusive reports from LIB, a 23-year man suspected to be the owner of Naijagistlive.com, a site known for calling out scandalous Nigerians, celebrities and suspected foreign runs girls has been arrested.
He was arrested on Monday for scamming and blackmailing Nigerians via his site. The report states that he'd put damaging stories up on his site and then send threat messages asking for huge sums of money to take the posts down.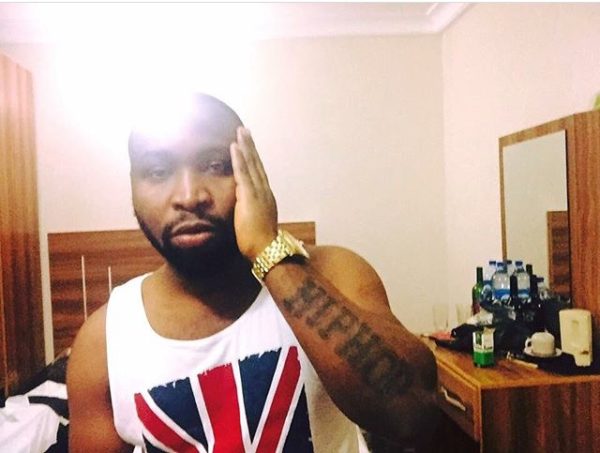 People had been suspecting him for a long time, but he claimed he only built the website for an anonymous owner.
Just last week, he put up a damaging story about Femi Otedola, his wife Nanaand their son, and extorted thousands of dollars from them to take down the comments, and more thousands to take down the post.
According to LIB, the man popularly known as Baudex on social media, in a video confession to the Police stated that he co-owns the website and runs it with a lady, believed to be based outside Nigeria. His girlfriend is also reportedly in on the scam.
Here's an excerpt of the report, as more details are unfolding …
Email correspondence between him and his accomplice revealed that he was mainly responsible for upgrades on the site, to prevent it from being shut down by hackers. They conversed with one another about extorting their victims, revealing that Paypal and other means are used to receive whatever amount of cash they demand.
They also had conversations about receiving various payments, which victim had paid or not, and price plans for any removal. Huge sums of money have been paid by Nigerians to take down comments!
A particular conversation was highlighted, in which Oyebode and his accomplice spoke about one of the female victims, describing her in unpleasant terms and agreeing to put up a post about her. Incriminating voice notes were also found on his phone.
Also, Oyebode's girlfriend was in contact with his partner in crime through his account on Instagram after his arrest. Investigators initially had access to the account where chats between Oyebode's girlfriend and 9jagistlive were found, in which she revealed she just found out he had been arrested and wanted to know the next step. Suspecting that something was amiss, the password was quickly changed but the damage had already been done.The police is now out to arrest his girlfriend.