Without Compromising words or being biased these are the most happening places that ignite Lagos night lifeLagos is famed for its amazing night life as the city comes alive in the dark. Clubs, hangouts, lounges, and bars try to keep up with the demands of 'night crawlers' who seek the best places to spend their night.
A handful of the spots and lounges in the city meet the revelers' demand and thus are in hot demand. They are:
DE PLACE BY PAPAS, Lekki
Frank Okamigbo's De Place sits comfortably as the hottest night club in this part of the world.
Located in Lekki, De Place is the go-to lounge for music and movie stars alike. The mega fun spot is a beehive of fun lovers with its unbeatable ambience and superb music selection.
EXCAPE NIGHT CLUB, Victoria Island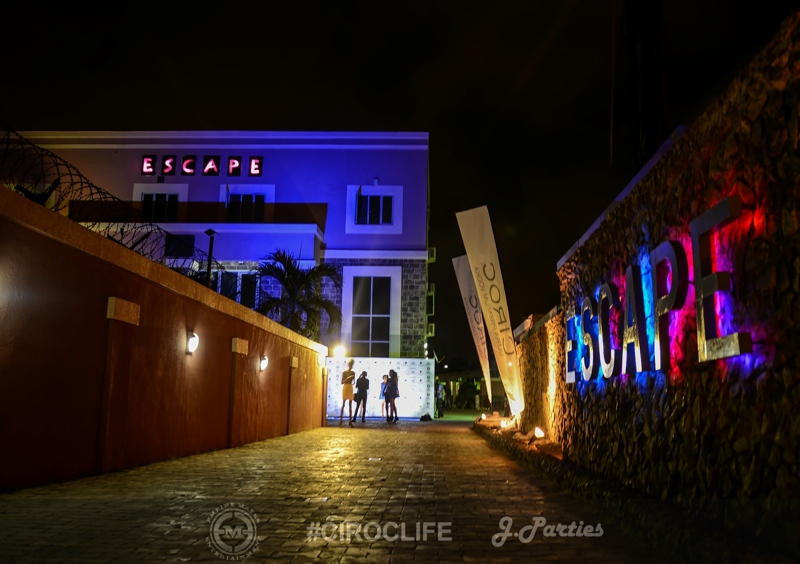 Situated at 234 Adeola Odeku Street, Victoria Island, Excape is one of the best hangouts. It boasts of a serene, inviting atmosphere to kick you into a party mood. It has a beautifully-decorated interior ideal for networking. Excape is also one of the go-to spots for celebrities.
HAVEN LOUNGE,Ikorodu
Haven Lounge
,
is Ikorodu's Top and most expensive nightlife spot opened few years ago has been listed the Most Expensive,Hottest,prodigious,Upscale,Extravagant and most exclusive Hangout and has hosted numerous Celebrities artistes.
The club is rated number one stand among Night Clubs and Lounges in Ikorodu.
Haven Lounge is situated in the heart of ikorodu before Lapotech,Adjacent Mallo Filling Station.
CLUB 57, Ikoyi
Club 57, formerly Bacchus, is Awolowo Road, Ikoyi. This exclusive club which opened late last year boasts of amazing continental cuisine and exotic cocktails. With an ever present electric atmosphere, celebrities are virtually around.
MVP LOUNGE, Lekki
Classy best describes this lounge. With illuminated all-glass architectural masterpiece, AY-managed MVP truly redefines night life in Lagos.
Sitting on over 5000 square foot and equipped with the finest sound and lighting system, MVP has raised the bar for the clubbing experience in Lagos.
CLUB QUILOX, Victoria Island
Club Quilox, where luxury becomes a lifestyle, is along Ozumba Mbadiwe Avenue, Victoria Island. The relatively new club has a great bar and restaurant and maintains very high standards with impeccable interior, exquisite VIP and VVIP lounges.
The club which can house more than 300 people truly comes alive at night with as DJ Consequence and DJ Redwoods supplying good music. It is the perfect place to unwind.
CLUB VEGAS 
The name club Vegas quickly reminds you of Las Vegas in the U.S. Like the Las Vegas in America tts vibrant nightlife and gambling, same with Club Vegas in Lagos. Located along Ikeja axis, Club Vegas is one of the most sort after club in Lagos. It has a daunting structure with wonderful interior designs and the groove is always off-the-hook.
CALIENTE CLUB, Victoria Island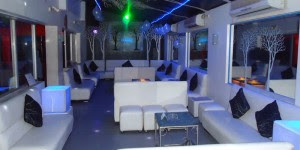 In just a few years, Caliente Bar and Club has become one of the most popular and hottest clubs in Lagos, owing largely to its fairly priced soft drinks, champagne, liquor and wine – and brilliant finish. The club's ambience has a cosmopolitan edge with a lovely blend of fun and youth. It's a place to be.

HOUSE 45
This is one of Surulere's most cherished spots, if you are looking to indulge yourself, then House 45 will be your perfect choice. The nightly events at House 45 are totally mind-blowing. Different artistes get to thrill revelers, the in house D.J keeps the whole house singing till the early morning.
CLUB DE CAVE



The Cave is popular location for nightcrawlers in Ikeja and on the mainland, and owner Shina Eddo says the In a recent interview, Eddo claimed he employed about 70 girls, who made up to N150,ooo each week.Strategically located along Joel Ogunnaike Street, in Ikeja GRA, Lagos, a few meters from the famed Lagos Country Club, The Cave is the latest addition to the strip clubs in the Centre of Excellence. Upscale and urbane, it attracts mainly the upper class, who have enough money to burn to get a peep of the class of girls paraded by the club. 2Face Idibia and Ruggedman are allegedly two of the many celebrities who are regular callers at the place. To gain entrance into the premises of the club, attracts no fee. But how far you can go if you are just there to relax is the open bar, and for the purposes of having some drink. To gain access into the main cave, an inner 'dome shaped' hall, where the strip events take place, a client has to cough out the sum of N5,000, as gate fee. This does not, however, cover the cost of drinks the client might consume or the cost of lap dances he might be treated to. The main cave comprises of the main hall, where all activities take place and a VIP section, where 'big' clients could have a special lap dance session with one of the totally naked beauties, who dot the club.